Karnon Kidz Kristmas Krackers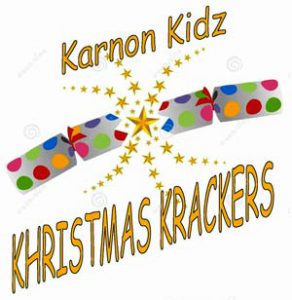 21 December 2013
What's that we hear you say? You're not feeling Christmassy yet?
Don't worry . . . we have the perfect answer to get you in the festive spirit . . . come and see the Karnon Kidz Khristmas Krackers,
With two performances, there's no excuse for missing it!
We can guarantee to you Christmas carols, Christmas sketches, Christmas poems, Christmas songs, Christmas refreshments (including mulled wine – homemade by the very talented Elaine Gummow). . . in fact . . . just about anything that you can think of . . . and one or two things that you can't! But above all, we will guarantee you a good time that will be suitable for all the family.
So come and support our enthusiastic and talented young cast who will be giving their all for your enjoyment.