Auditions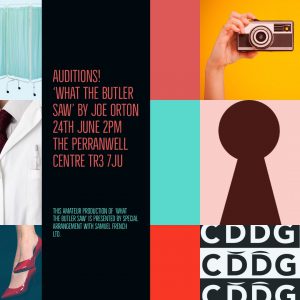 Join us on 24th June 2018 to audition for our October play, Joe Orton's farce 'What The Butler Saw'.
Auditions start at 2pm at the Perranwell Centre, TR3 7JU.
You must be 18 or over to audition and you do not need to be a member of CDDG. If you are successful in your audition, you will be required to pay a £30 membership fee.